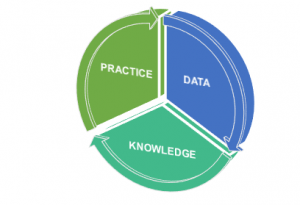 The goal of OB COAP is to facilitate the cycle 
of utilizing
 data to inform knowledge
to generate
 practice change
. 
To enable this process, 
OB COAP members have 
access to a host of
 both standardized and customizable
 real-time reporting tools at the patient, provider, provider-group, hospital, system and program aggregate level. 
Local ownership of the data 
and QI projects along with collaborative learning and peer-reviewed published research are the backbone to creating meaningful and sustainable improvements in care. 
Check out the page on 
Data and Outcomes
 to see some examples of reports that are available and the 
QI Resources
 page for more information. OB COAP members can also log in to the members area for more resources.