WPSC Bias & Inequities Webinar Series: Reducing Disparities in Diabetes Care: From Data to Doing.
September 21, 2017 @ 5:00 am

-

6:00 am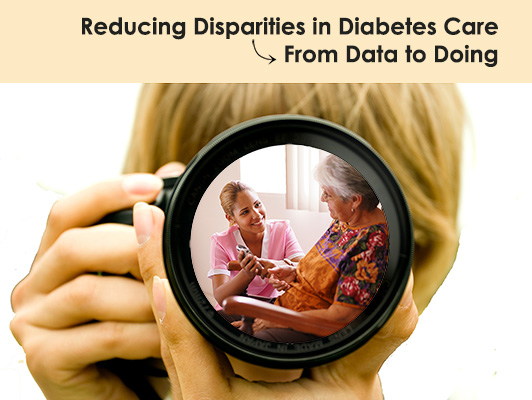 September 21st | Reducing Disparities in Diabetes Care: From Data to Doing. Join us for a lunchtime webinar with Lisa Packard of Qualis Health. It's no secret that for those in historically underserved populations, daily management of health conditions poses unique challenges. In this webinar, we will look at these challenges through the lens of health equity and social determinants of health with a focus on diabetes, a hugely prevalent disease that is widely known to disproportionately affect underserved populations. Presenter Lisa Packard, who has spent years focused on health inequities and diabetes, will share how diabetes patients can take charge of their health through community-based workshops teaching positive self-management techniques. She will also go over how healthcare professionals can help support these individuals, foster the linkages between communities and clinics/health systems, and find or implement these kinds of trainings – particularly the evidence-backed Diabetes Self-Management Program (DSMP) workshops. Lisa will also review the evidence behind the Diabetes Prevention Program (DPP) and quality improvement opportunities that can be identified using Medicare claims data. This webinar is appropriate for front-line clinicians, patient safety and quality improvement professionals, and anyone involved or interested in making strides in health disparities and/or diabetes work.